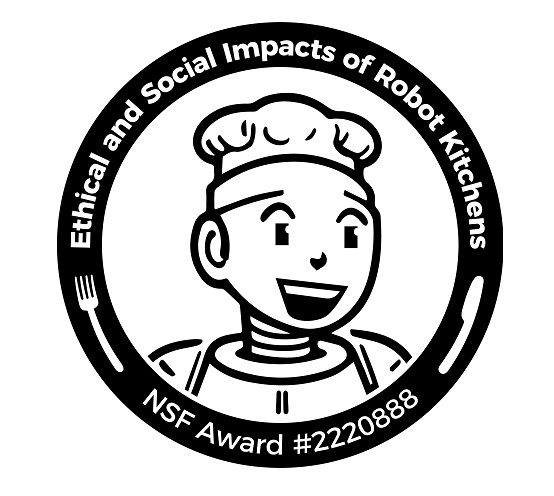 Workshop:
AI Kitchens & Robot Cooks: Ethical and Social Impacts

Cal Poly, San Luis Obispo
JUSTIN and J. LOHR Center for Wine and Viticulture
13-14 July 2023



---
Purpose
This two-day workshop will explore the rise of artificial-intelligence (AI) kitchens and robot cooks. As the first extensive conversation on the subject, the project will map out and develop a full range of ethical and societal issues in this emerging space, looking at both benefits and risks. Because food is so fundamental, automating kitchens can have far-reaching impacts beyond the usual kinds in technology ethics:
Kitchens are often the heart of our homes, where traditions and science education are passed along to children. Restaurants and their kitchens are also the heart of our communities and culture. Automating that creative labor may impact values that society cares about, such as related to child development, family and communal relationships, gender roles, cultural and religious traditions, authenticity, nutrition and wellbeing, food safety and waste, economic vitality, agriculture, and more.
Given this interdisciplinary complexity and potential for widespread disruption, responsible innovation here requires anticipating and addressing possible harms, while maximizing the benefits. Our four-year project will be guided by three expert workshops in different global locations, to account for any cultural differences in attitudes; this workshop is the first, with others to follow in Europe and Asia-Pacific.
Structure
In this workshop, we will be aided by a diverse and distinguished group of invited presenters and participants. These experts have been carefully selected from academia and industry to bring a wealth of expertise and experience to the table.
Unlike many academic workshops, this one is meant to be discussion intensive. To foster these interactions, participation is by invitation only, and we will operate under The Chatham House Rule: participants are free to use the information received, but neither the identity nor the affiliation of the speaker(s), nor that of any other participant, may be revealed without their expressed consent.
Program
Project Sponsors
Cal Poly, Philosophy Dept.
Cal Poly, Wine &amp Viticulture Dept.
Contact
Focus Page